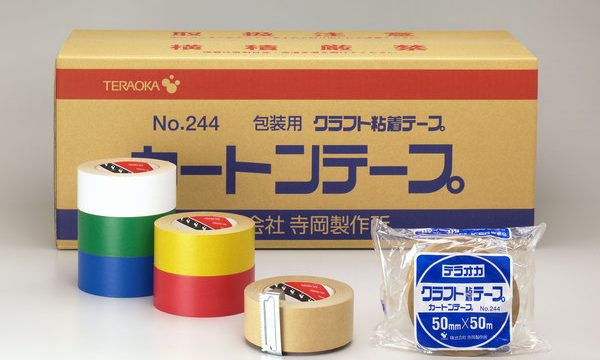 Application
,
Box Sealing Tapes
,
Brand
,
Building and Construction
,
Decorating & Organizing
,
Heavy Industries
,
Kraft Adhesive tape
,
Manufacturing
,
Packing and Packaging
,
TERAOKA SEISAKUSHO
,
Type (Tape)
A highly adhesive type with superior waterproof and cold-resistant properties. Also optimal for use in cold locations and packaging of refrigerated items and seafood (Styrofoam casing). Structure Features ★Water-resistant, cold-resistant and features excellent adhesion. ★With smooth rewinding ★ For packing (for used in cold locations) ★Packaging of refrigerated items and seafood (Styrofoam casing) Applications ★ ideal for packaging fishery-related goods (Styrofoam casing) ★Can be used in cold environments, and on items placed in cold storage. ★For Packing Specifications Overall thickness (㎜) 0.14 Standard color Cardboard color Standard length 55yd Peel adhesion (N (gf) /W25㎜) 8.62(800) Tensile strength (N/25㎜) 134.0 Elongation (%) 8% Size (Standard size: width ×length /QTY in 1ctn) 25㎜×55yd/100R 38㎜×55yd/60R 50㎜×55yd/50R 63㎜×55yd/40R 75㎜×50m/30R ** The above data are typical examples measured using JIS or TERAOKA's testing method.