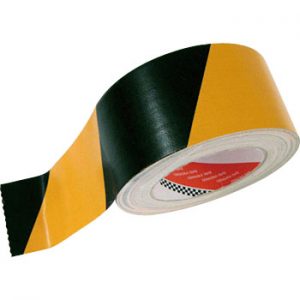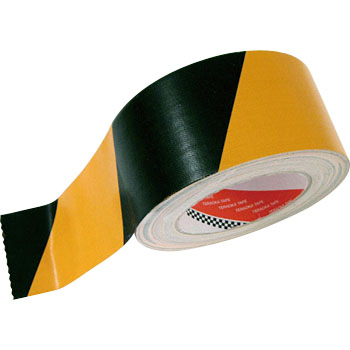 Marking of steps in parking lot stairs, or factory, hospital safety markings. School and sports facility sign for anti-collision Adhesive Acrylic
Structure

Features
A mixture of Yellow and black color
Easy to cut by hand
Great flexibility to the bumpy surface
Safety markings for hazardous areas, land readjustment, etc
For display on vehicles and machinery. Recognition display for safety helmets.
Specification
Overall thickness (㎜)
0.31
Standard color
Black& Yellow
Standard length
25m
Peel adhesion (N (gf) /W25㎜)
10.79(1100)
Tensile strength (N/25㎜)
186.3
Elongation (%)
10
Size

(Standard size: width ×length /per roll)in 1 ctn

60mm×25m/30rolls
** The above data are typical examples measured using JIS or TERAOKA's testing method.